Lost Millennials Event Series #3: Challenges of School to Work Transition
January 31 | 11:00 am

-

1:00 pm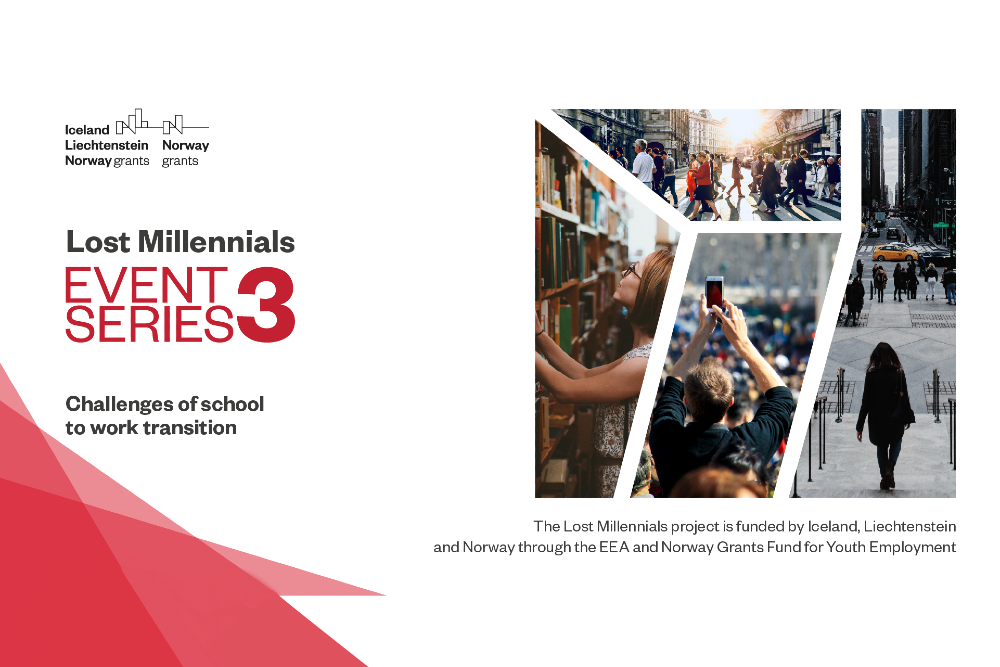 The transnational partnership of the Lost Millennials project invites you to the third-panel discussion of the Lost Millennials event series on January 31 from 11:00 – 13:00 CET.
The current event aims to focus on the challenges of school-to-work transition, initially in a holistic perspective, and then specifically, in the case of some particular segments of the 25-29-year-old population – such as the rural or the ethnic Roma population –, where the proportion of the NEETs is higher than at societal level.
Presenters:
– Gabriela Neagu: The School-to-Work Transition: A Cross-National Analysis (Research Institute for Quality of Life, Romania)
– Claudia Petrescu: Policies for NEETs' Employment Across EU Countries (Research Institute for Quality of Life, Romania)
– Stefánia Toma: Gaps and Barriers to School-to-Work Transition in the Case of the Romanian Roma Youth (Romanian Institute For Research On National Minorities)
– Simona Lidia Sava- Nicoleta Iacobescu: School transition and young NEETs (West University of Timișoara, Romania)
Moderator: Balázs Telegdy
Please note that by registering for this event, you provide consent for receiving information on the subsequent events of the Lost Millennials project's event series, as well as occasional news related to the research results of the project.
Any personal data provided in the registration form will be handled in line with the Privacy Policy of the Project's Data Controller, HÉTFA.
If you'd like to decline the opportunity to receive information on upcoming events and news on our research activities, please send an email to lm.leadpartner@hetfa.hu.
Don't miss your chance to participate! Register now to secure your place at the event.
For more details regarding the event, check out our Facebook event page.
The Lost Millennials project is funded by Iceland, Liechtenstein and Norway through the EEA and Norway Grants Fund for Youth Employment.